:
Paulding
Gymnastics
Paulding Gymnastics is the leading provider of gymnastics and cheerleading programs in Dallas, Georgia. We're experts in providing your child with a safe and successful experience across many athletic disciplines.
Gymnastics
Gymnastics is a challenging sport designed to display feats of strength and coordination. It involves exercises on a vault, uneven bars, a balance beam and a floor.
Cheerleading
Cheerleading is a team sport that involves stunting, tumbling, jumps and dance. Cheerleaders train and perform high-energy routines in competition around the country.
Tumbling
Tumbling is a focused discipline of gymnastics and cheerleading in which athletes train and perform acrobatic skills on a floor. It's become a wildly popular sport in the last few years.
Why should I choose Paulding Gymnastics?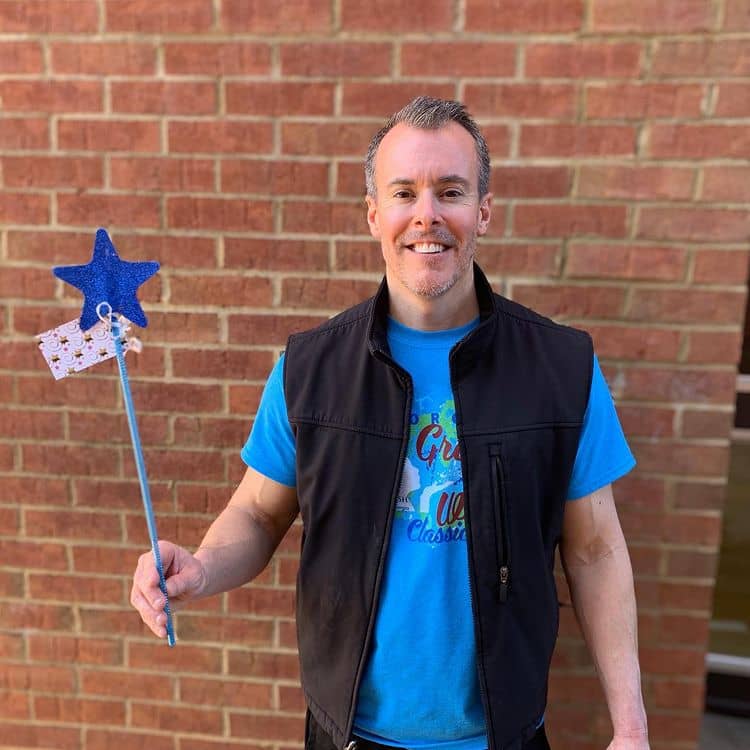 Why should I choose Paulding Gymnastics?
I began Paulding Gymnastics back in 2002 as an opportunity to share my love of gymnastics with children after a successful athletic career in gymnastics myself. We provide an incredibly fun and uniquely challenging experience for any athlete that trains in our gym and we offer programs focused in gymnastics, cheerleading and tumbling - each designed to build strength, flexibility and coordination in a safe and professional environment.
The coaching staff at Paulding has decades of professional experience and were often successful gymnasts or cheerleaders themselves. They routinely train themselves to ensure the safety of every child. They also frequently plan events outside of our gym to continue to build relationships with each child and among other children. The dedication to our children is paramount and we work tirelessly to help build each child into the most successful version of themselves.
I believe that we've done well to cultivate the environment of success at Paulding Gymnastics; and, we're constantly evolving (like during COVID) to meet the needs of each individual family.
Thanks for taking the opportunity to look into Paulding Gymnastics! We look forward to getting to know you!
Charlie Johnson
Owner, Paulding Gymnastics
What are some benefits of gymnastics?
Build Strength
Gymnastics is fantastic for developing strength in children. The learning of proper techniques will strenghthen every child and prepare them to lead a healthy lifestyle.
Increase Flexibility
Gymnastics, Cheerleading and Tumbling will drastically improves a child's flexibility. Flexibility in a child allows improved perfomance in all activities as well as a reduced risk of injury.
Improve Coordination
Any sport will improve a child's coordination; however, Gymnastics and Cheerleading will increasingly strengthen coordination as each child continues to push their body through seemingly impossible skills.
Instill Work Ethic
Gymnastics is not an easy sport. Gymnasts learn the importance of hard work to learn new skills and continue that effort in striving for perfection. A successful child in our program will learn to succeed in their personal life.
Testimonials
I've been here all my life and honestly never loved anywhere more. It feels like home and all the coaches are there for the gymnasts, cheerleaders and tumblers. It truly is amazing <3
Alyssa Black, Gymnast
Paulding Gymnastics is an amazing gymnastics program in Dallas, GA. The staff are friendly, knowledgeable and honest. Charlie J. is a great employer, industry leader and reliable consultant. This program truly puts the athletes and the community ahead of the business. Everything about them is for the benefit of the children being safe and having a blast while learning. I love to drop in for their Toddler Time open gym time. My three year old has a blast on the obstacle courses, jumping on the trampoline, racing friends across the beam and of course, flipping. This is absolutely ideal for play-dates and getting energy out.
Miranda Reynolds, Parent
After two years here I can't say a bad thing about this facility. Clean, friendly and the teachers are really patient with the younger kids. My 6 year old LOVES Paulding Gymnastics and so do I!
Gabrielle Church, Parent
Sponsors
Gold Level
American Family Insurance, Greg Perry

Committee to Elect John Meadows

Don Rich Ford

Metro West Realty

SeaCap Staffing

The Simpson Organization

Titus Architecture Construction
Silver Level
Facilities Management Services Group, LLC

Kritters Country Club

Ortho Zone

Speaker David Ralston
Gold Level
American Family Insurance, Greg Perry

Committee to Elect John Meadows

Don Rich Ford

Metro West Realty

SeaCap Staffing

The Simpson Organization

Titus Architecture Construction
Bronze Level
Barnes Store

C&C Batter

Carrollton Jewelry & Pawn

E. Smith Heating & Air

Hardy Chevrolet Buick GMC

Hardy Family Ford

Omega Learning Center

Radical Tackle

Super Quick, Inc.